Elevate Your Home with a Beautiful Multi-Room Audio Design
Bang & Olufsen Enhances Your Sound's Style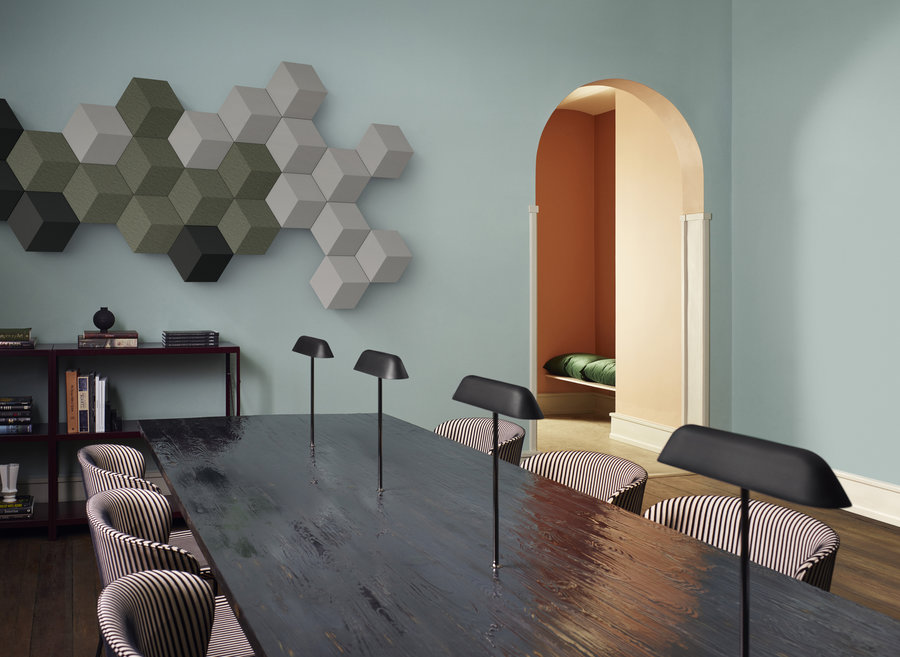 Multi-room audio has endless benefits. You can bring your favorite tunes to any part of your Miami, FL home, and never miss a lyric or beat as you walk from one room to the next. Stream playlists and albums in any space, entertain guests in the backyard or kitchen, and liven up any activity with just the press of a button. So, how can this solution give your home entertainment a boost while also enhancing your interior design?
With Bang & Olufsen speakers, you can enjoy top-quality audio that also elevates your home's style. Never worry about obtrusive speakers and equipment putting a damper on your décor ever again. Find out more by reading on below!
SEE ALSO: FAQ: The Basics of Multi-Room Music
Hidden Speakers
Imagine speakers that are heard but not seen. When the speakers throughout your home are out of sight, your interior design can truly shine. Never compromise a room's style for audio distribution again.
Bang & Olufsen's architectural series, Celestial, is a discreet, in-wall speaker that mounts flush with your walls and ceilings without compromising sound quality. Once the speakers are properly installed, you'll only focus on the crystal-clear music and not where it is coming from. Celestial's powerful sound dispersion means you can fill an entire area up with audio, while also directing the speakers at specific spaces – giving you control over audio zones and more.
The Celestial speaker grille is the only part of the speaker that is visible. Crafted to complement every home interior in its sleek and subtle design, you and your guests will focus on the music instead of the components. Hidden speakers like Celestial mean you can truly bring your favorite audio to any part of your home, in any room or area, without taking up valuable floor space or intruding on your style
Wireless Speakers
Going the wireless route doesn't mean seeing bulky speakers on the counter or dealing with large products that clutter up your home. Rather, Bang & Olufsen's wireless speakers give you options to customize and set up your living space the way you want.
For example, the standing Beoplay A9 speaker looks both like a piece of furniture and a contemporary art display that can deliver an incredible music performance to the room it's in. The Beosound Edge, on the other hand, looks both unique and futuristic – letting you place it on the floor or mount it on the wall as an eye-popping art piece. It adds to your space, enhancing the room and bringing your music directly to you. It even lights up as you approach, with an easy-to-use interface that makes playing your audio a breeze.
Other Bang & Olufsen wireless speakers include the Beoplay M3 and M5 that are discreet and can be placed on top of counters, shelves, and furniture. Every wireless speaker comes in a variety of colors to match and blend in with any part of your home.
Stylish Speakers
Speakers do not only blend in with your interior design; they can also add to it. Bang & Olufsen's Beosound Shape (pictured above) is both a stunning speaker, as well as a stylish piece of art that impacts any room it's in. It is sound and design working together to produce a stylish audio system that fits your home.

You get to configure the tiles that make up the Beosound Shape, crafting an artful soundscape that is unique to you and your home. Pick from a multitude of colors, and soon you'll have a speaker that doubles as wall art. Not only is it stylish, but it also delivers immersive sound, along with built-in noise dampers that can improve a room's acoustics.

Make your interior design what you want it to be while still benefiting from incomparable audio throughout your home with the Beosound Shape.

Ready to learn more about the speaker solutions offered by Bang & Olufsen and how to bring them to your home? Give us a call or fill out our online contact form to schedule a no-obligation consultation with us. We'd love to hear from you!

No video selected.