Here's What Landscape Lighting Brings to Your Home
You Won't Want to Miss Out on These Perks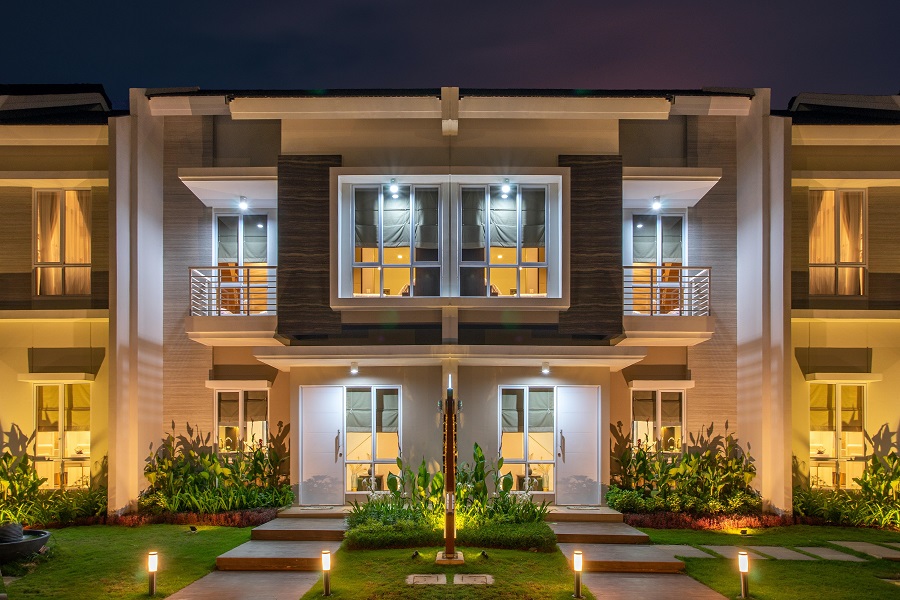 When homeowners are on the market for new home technology, landscape lighting isn't typically at the top of their list. While there certainly are flashier technology solutions out there, landscape lighting brings a lot more to the table than most people expect (plus, landscape lighting can be pretty flashy, too).
If you want to protect your Fort Lauderdale, FL home while showcasing the beauty of what makes your home unique, you need a landscape lighting system. In this blog post, we dive into three benefits you'll experience after installation. Let's get started.
SEE ALSO: Bring a Smart Lighting Control System to Your Home
Take Your Home's Beauty to the Next Level
You've worked hard to make your home look beautiful inside and out. Why wouldn't you want to put the spotlight on your hard work? Installing a landscape lighting system helps bring the beauty of your home's exterior to life after the sun goes down.
Strategic installation of landscape lighting fixtures empowers you to accentuate your home's unique architecture, showcase your landscaping, and illuminate pathways. You can even bring lighting to your outdoor entertainment area.
Boost Security and Safety
Landscape lighting doesn't just provide vanity benefits. By making sure your home's exterior is well lit at nighttime, you can make your way to your front door or throughout your yard without tripping on anything or hurting yourself. A professional like BDigital Technologies can help you install step lights to ensure that no outdoor steps on your property go unseen in the dark.
Did you know that a poorly lit home is more likely to attract the attention of unwanted intruders and burglars? Dark homes look vacant, and criminals feel more confident committing crimes when they think they can't be seen. As part of your home security, outdoor lighting lights up your home and makes it easy for your neighbors and anyone passing by to spot suspicious activity.
Enjoy Your Outdoor Entertainment Area at Night
You turned your backyard into the perfect outdoor entertainment area, so why should the fun stop once the sun goes down? Working with a professional to install landscape lighting in your backyard helps you illuminate your pool for nighttime swims, light up your patio for peaceful dinners, and more.

Are you ready to showcase the beauty of your home's exterior while increasing security? BDigital Technologies is prepared to help. Start the process today by giving us a call, filling out our online contact form, or chatting with an expert in the pop-up window below. We look forward to hearing from you!

No video selected.