High-Performance Audio Spotlight: B&W Beolab 28
Transform Your Audio Experience with the Beolab 28 Wireless Stereo Speakers from Bang & Olufsen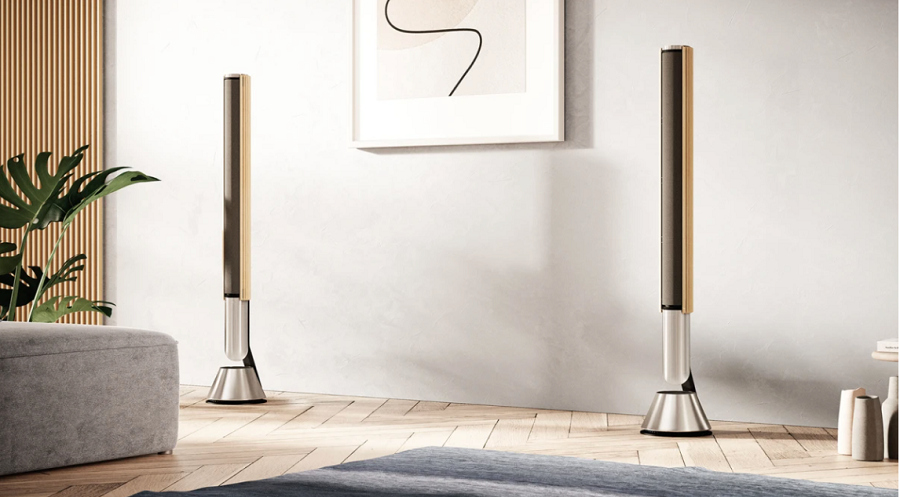 Today's high-performance speakers push the boundaries of what's possible for home audio so that you can have the sonic experience you're looking for. Want powerful, studio-grade sound from wireless stereo speakers? Experience high-resolution audio that sounds perfect anywhere in the home while adding beauty to your interiors with the Beolab 28 hi-res wireless loudspeakers from Bang & Olufsen.
Not only are these hi-res stereo speakers wireless, but their slim, delicate, and sophisticated exterior instantly enhance the look of your Miami, FL home. Keep reading to find out why the Beolab 28 loudspeakers are one of our favorites in high-performance audio.
SEE ALSO: 3 Essential Components to Your Custom Home Theater
Experience Stereo Excellence
The Beolab 28 is more elegant than most active speakers you've experienced. It's slimmer, smarter, and the audio quality is more surprising than you'd expect. Position the Beolab 28 anywhere in your home and enjoy the immersive, powerful, studio-grade sound that automatically adapts to your unique space.
Enjoy Studio-Grade Sound
You want high-performance audio for a reason. Fortunately, the Beolab 28 speaker is expertly tuned to give you a studio-quality listening experience right at home with 1250 watts of pure power and a wide frequency range of 27Hz to 23kHz. Digital Sound Processing (DSP) controls each driver individually, delivering the exceptional clarity and depth you're looking for.
Powerful Bass
The Beolab 28 speaker has a custom-designed, downward-facing woofer and ingenious driver arrangement to give you the immersive bass you need for a high-performance audio experience. Bang & Olufsen use Advanced Adaptive Bass Linearization (ABL) technology to monitor output, ensuring optimal performance at every level.
Balanced Sound Across the Room
Enjoy a well-balanced audio experience no matter where you're positioned in the room. The Beolab 28 is built to adjust the sound to match any moment, whether it's a private listening session or a dinner party.
Seamless Wireless Connectivity
The Beolab 28 wirelessly connects to your favorite music via Bluetooth, Airplay, or Chromecast. It even has a built-in radio for easy access to your preferred stations. Connect your speakers with your home entertainment setup to enjoy immersive audio for music and cinema. Everything is effortlessly controlled through the B&W app, remote, or your home automation system.

Bring the power of the Beolab 28 speaker to your home and experience transformative audio. If this isn't the right speaker for you, BDigital Technologies can help you find high-performance audio speakers that meet your needs. Get started by giving us a call or filling out our online contact form to schedule a free consultation. Or schedule a visit to our local showroom to experience B&W speakers in person! We look forward to transforming your at-home audio experience!

No video selected.